In the world of BDSM, aftercare and self-exploration play vital roles in promoting emotional well-being and fostering a deeper connection between partners. This comprehensive guide explores the importance of BDSM aftercare, different types of aftercare, considerations for various types of play, negotiating aftercare, the concept of emotional drop, and reframing it as an opportunity for self-exploration through journaling and self-care.
The Significance of BDSM Aftercare
BDSM aftercare is a crucial practice that facilitates emotional healing, trust, and connection after intense scenes. It provides a safe space for communication, comfort, and reassurance, ensuring emotional well-being and strengthening the bond between participants. Understanding the significance of aftercare enhances the overall BDSM experience.
Types of BDSM Aftercare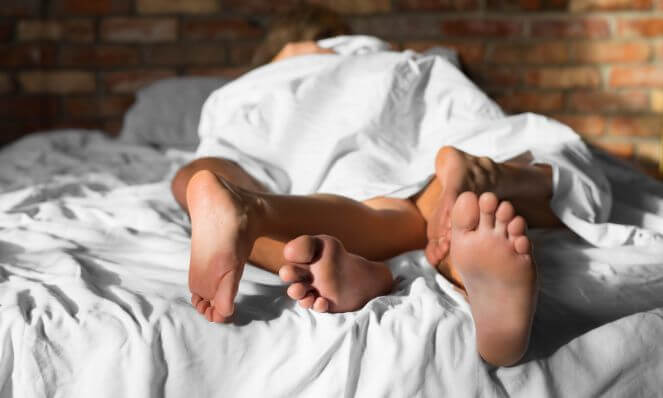 Physical Aftercare:
Addressing physical needs after a scene, such as wound care, applying soothing lotions, or providing gentle touch, sexual intimacy, and massage to promote relaxation.
Emotional Aftercare:
Providing emotional support by actively listening, validating feelings, and creating a non-judgmental space for participants to express their emotions and process their experiences.
Cognitive Aftercare:
Engaging in calming activities such as guided meditation, deep breathing exercises, or soothing conversations to help shift focus from the intensity of the scene.
Methods of Aftercare for Different Play Partners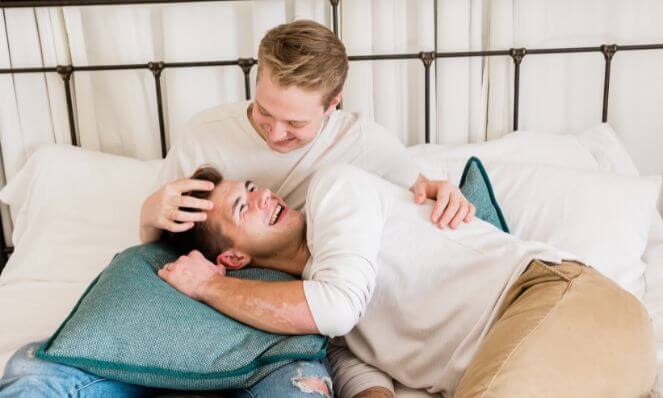 Casual Play Partners:
Supporting and comforting casual play partners through open communication, reassurance, and checking in to ensure emotional well-being in BDSM experiences.
Questions to ask during aftercare negotiations:
What activities or gestures help you feel supported and cared for after a scene?
How long do you typically need for aftercare to feel emotionally grounded?
Are there any specific boundaries or preferences we should consider during aftercare?
Is there anything you would like me to avoid discussing or bringing up during aftercare?
Platonic Play Partners:
Fostering emotional support and maintaining the bond between platonic play partners through activities such as cuddling, gentle touch, and affirmations.
Questions to ask during aftercare negotiations:
What emotional reactions or vulnerabilities do you commonly experience after a scene?
How can I provide emotional support to help you feel safe and understood during aftercare?
Are there any specific activities or rituals that help you transition from the intensity of the scene to a calmer state?
What is your preferred method of communication during aftercare to address any lingering emotions or concerns?
Negotiate Aftercare Like It's Part of the Scene (Because It Is!)
Effective negotiation of aftercare involves open communication, active listening, and understanding each participant's unique needs and boundaries.
Questions to guide your aftercare discussions:
What emotions or reactions do you typically experience after a scene?
What physical sensations or areas might need attention during aftercare?
Are there any specific activities or gestures that make you feel safe and cared for?
How long do you typically need for aftercare?
Do you have any triggers or sensitive topics that should be avoided during aftercare?
Are there any specific items or sensory elements that provide comfort or relaxation to you?
Do you have any specific communication needs during aftercare?
Understanding Emotional Drop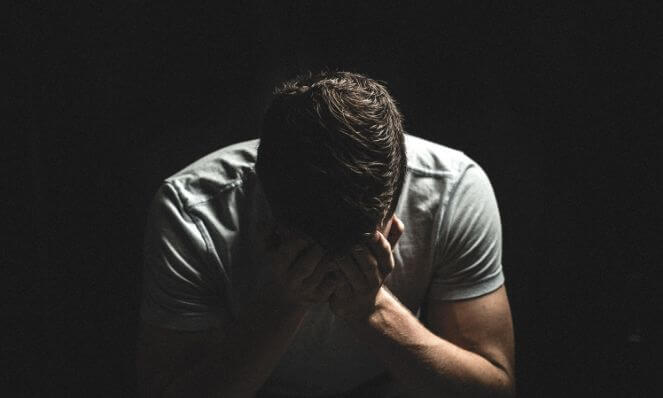 Emotional drop, also known as sub drop, can occur after an intense BDSM scene. Similar to intoxication, emotional drop involves a shift in emotional and physiological states, leaving individuals feeling emotionally vulnerable or physically depleted. It is essential to recognize that emotional drop is not a suitable state for renegotiating scenes or determining consent due to its impact on judgment and decision-making abilities.
Reframing Emotional Drop as an Opportunity for Self-Exploration
Experiencing emotional drop after a scene is an opportunity for self-reflection and personal growth. Journaling allows individuals to explore and understand their emotions and sensations during a drop. By writing down thoughts, feelings, and insights gained, individuals gain a deeper understanding of their emotional landscape.
Engaging in self-care activities, such as taking a warm bath, listening to soothing music, or seeking support from trusted friends or partners, aids in navigating emotional drop. It's important to remember that emotional drop is temporary, and with proper self-care, individuals can emerge stronger and more resilient.
Conclusion
BDSM aftercare and self-exploration are essential components of emotional well-being within the BDSM realm. By practicing aftercare, reframing emotional drop as an opportunity for self-reflection, and engaging in self-care activities, individuals can navigate the emotional transitions with compassion and resilience. Remember to prioritize self-care, be patient with yourself, and seek support when needed. Let aftercare be a transformative and empowering experience on your BDSM journey.
Share